PLAC – Participatory Ljubljana Autonomous Zone
---
Linhartova 43, 1000 Ljubljana
---
Opening hours
PLAC is open every day from at least noon till midnight.
People's canteen is open every Thursday and Saturday at 4 pm.
---
Access
By bus:
7, 19, 22 ("Savske stolpnice" stop)
By car:
parking garage Bežigrajski dvor (Peričeva ulica 15)
By bike:
the nearest BicikeLJ city bike rental service station is located on Topniška 54
On foot:
walking distance from the city centre (35 minutes), to MGLC Tivoli Mansion and MGLC Švicarija (40 minutes), to Cukrarna (30 minutes), to SVS Studio (31 minutes), to Krater (14 minutes), to RAVNIKAR GALLERY SPACE (28 minutes)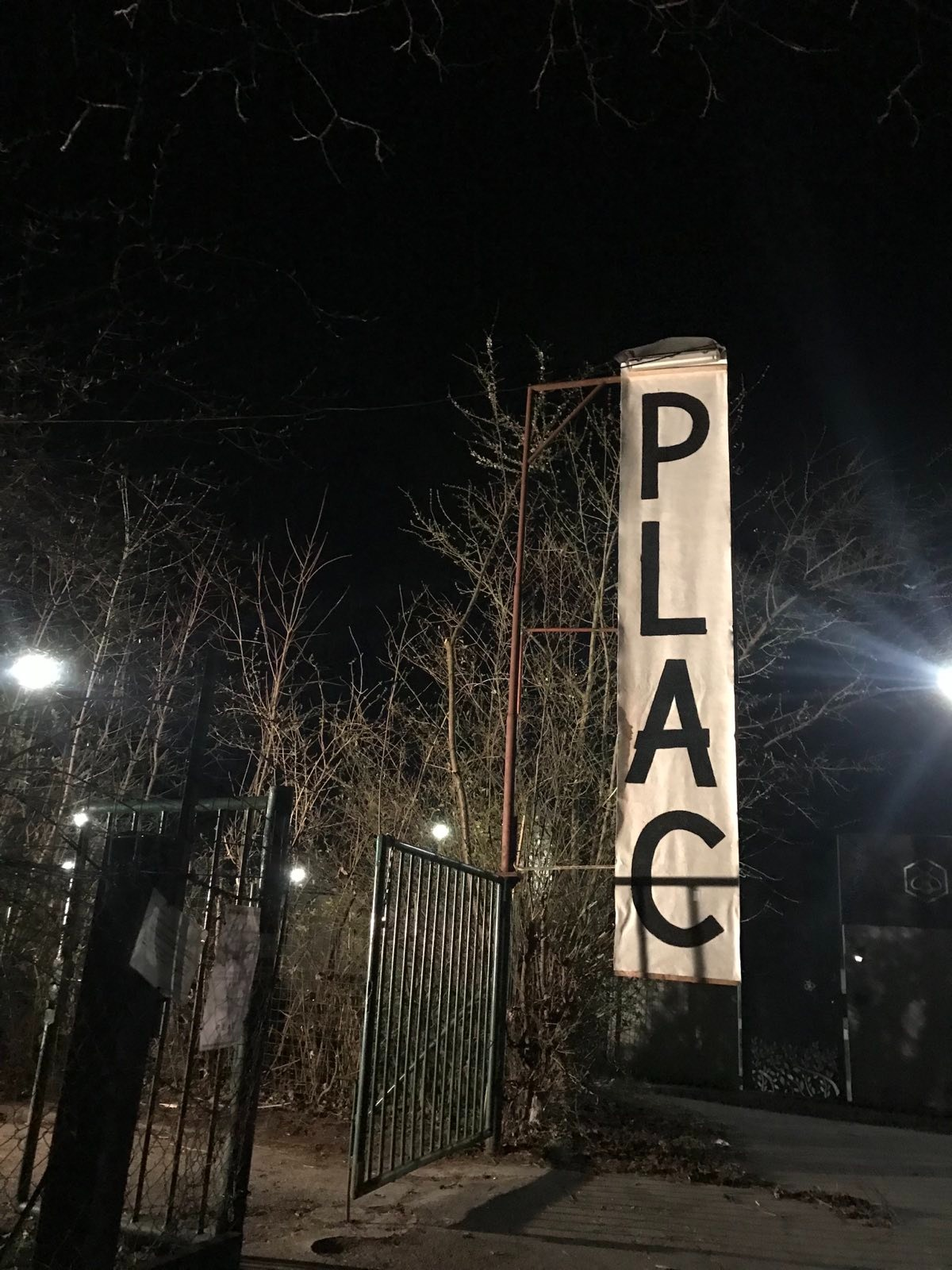 PLAC is an autonomous space located in a former workers' canteen that the state left to decay for more than a decade. In September 2022, PLAC opened its doors to the general public and created a series of spaces dedicated to participatory community engagement. In addition to a central space that hosts the people's canteen, cultural and political events, workshops, meetings and gatherings, there is also a library, a martial arts hall and other spaces for workshops, rehearsals and other opportunities for co-creation.
---
Single tickets:
Family tickets:
19 EUR (at least one adult and one child from 6 to 18 years of age)
Concession tickets:
8 EUR (pupils, students, senior citizens, ICOM, AICA, SMD, ZDSLU members, Erasmus students with ESN Card)
Group tickets:
at least 5 people: 10 EUR (adults) / 8 EUR (school groups)
Free tickets:
preschool children, visitors with disabilities, Friends of the Biennale Club members, KUL abonma subscription holders, URBANA Tourist Card holders, journalists, CIMAM, IBA
Tickets are on sale at MGLC Tivoli Mansion (Pod turnom 3), MGLC Švicarija (Pod turnom 4) and Cukrarna (Poljanski nasip 40).
Tickets include the following exhibition venues: MGLC Tivoli Mansion, MGLC Švicarija, Cukrarna.
INFO POINT
MGLC International Centre of Graphic Arts – MGLC Tivoli Mansion, Pod turnom 3, Tivoli Park
International Centre of Graphic Arts
Grad Tivoli, Pod turnom 3
SI-1000 Ljubljana, Slovenia
t: +386 (0)1 241 3800