Aldona Skirutyte
My Little Lakes, 1966, hand coloured linocut; Boats II, 1966, hand coloured linocut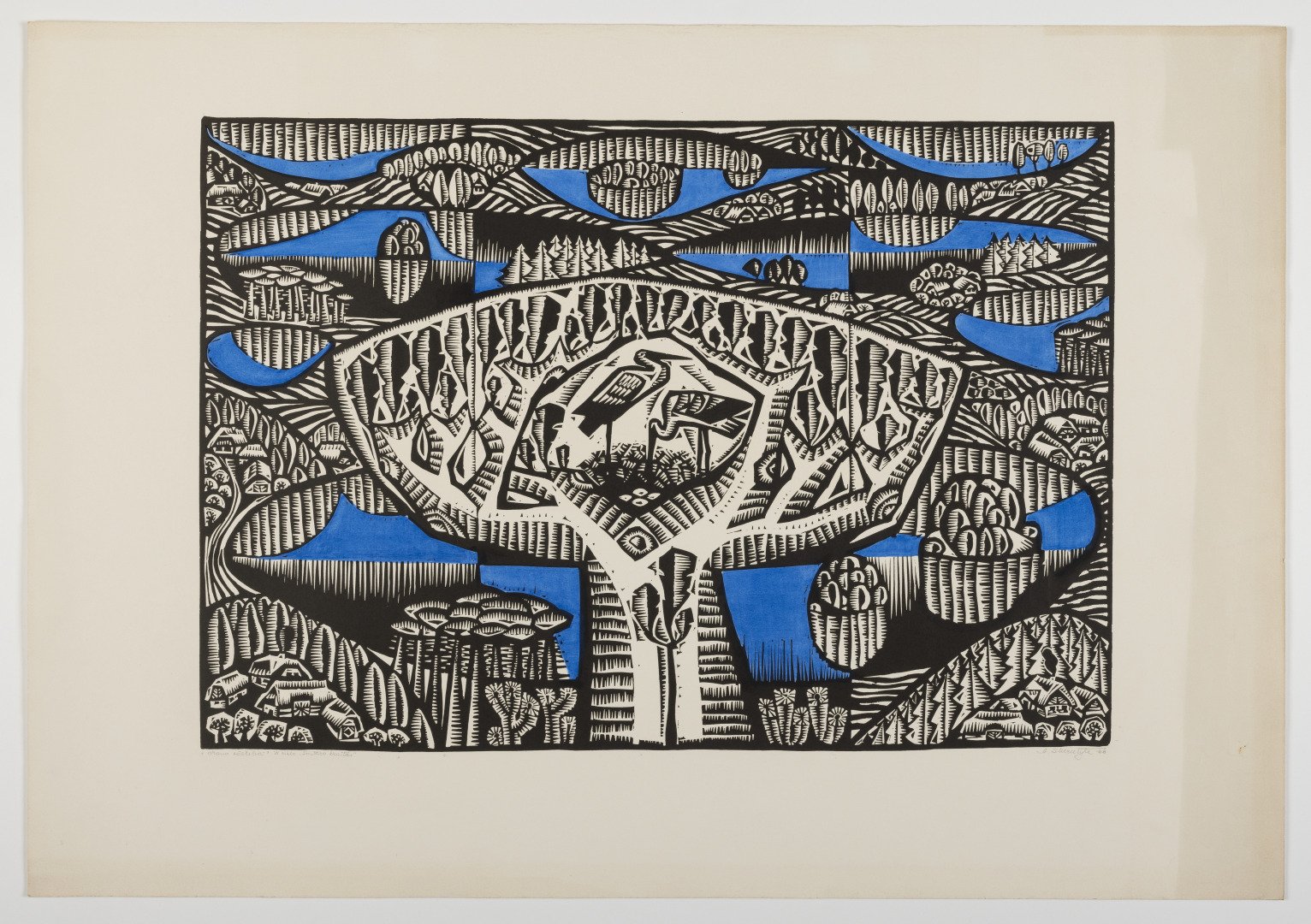 Aldona Skirutytė, My Little Lakes, 1966, hand coloured linocut. Photo: Jaka Babnik. MGLC Collection.
Aldona Skirutytė graduated from the Vilnius Art Institute in 1957 and taught there from 1962 to 1964 while also working as a graphic designer. Her printmaking practice is strongly influenced by traditional Lithuanian symbols, patterns and interpretations of folklore.
1932–2005. B. Šiauliai, Lithuania. Lived and worked in Vilnius, Lithuania.
International Centre of Graphic Arts
Grad Tivoli, Pod turnom 3
SI-1000 Ljubljana, Slovenia
t: +386 (0)1 241 3800