Henry Obeng
Trial Is Not Trial, 2023, printmaking (used textile fabrics, cyanotype)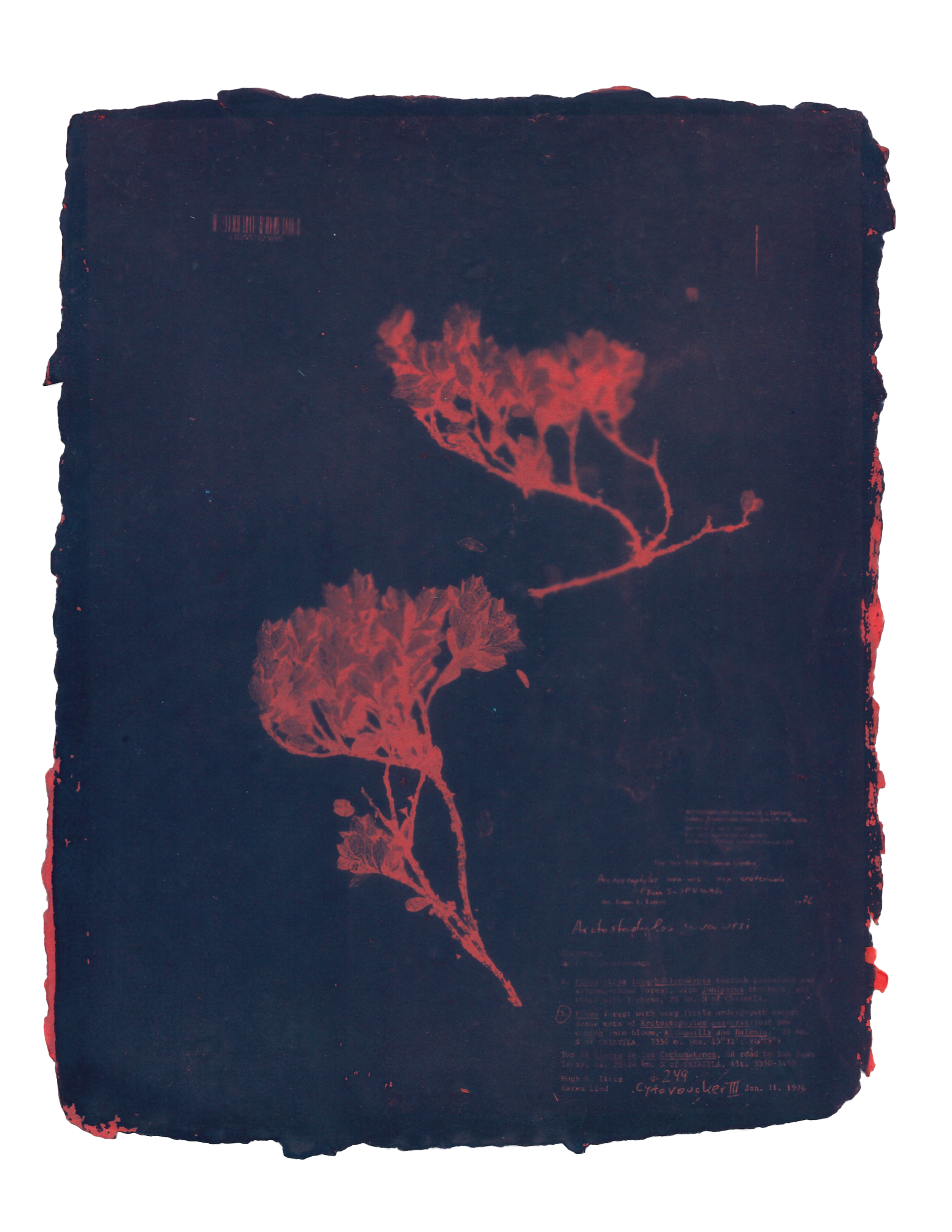 Henry Obeng, Trial Is Not Trial, 2023. Photo: Henry Obeng.
The cyanotype prints on handmade paper refer to elements of botany occasionally mentioned in transitory tales. Migration has many long winding paths to do with a wide range of things, such as plant specimens that date between 1800 and 1900 from different regions of the world, including West Africa and Eastern Europe in the archives of the University of Wisconsin Madison Herbarium, which Obeng selects for his prints. The handmade paper is made from the remnants of mass-produced T-shirts, which he beats to a pulp. When the plant specimen is printed as a negative on the paper, it undergoes further processing involving cyanotype chemicals, UV light, water and hydrogen peroxide, which mix with the chemicals from the paper and colour the printed specimen in reddishblue tones. These reactions are a material convergence of industrial red dyes from the pulp and the blue tones of the cyanotype chemicals. All of this is evident and lost in the purples of the prints. The new images of the printed plants bear witness to this loss and can be symptoms of "self" and "nature" manifesting in multiple, unpredictable ways.
B. 1993, Kumasi, Ghana. Lives and works in Wisconsin, USA.
International Centre of Graphic Arts
Grad Tivoli, Pod turnom 3
SI-1000 Ljubljana, Slovenia
t: +386 (0)1 241 3800