Thierry Oussou
Equilibrium Wind, 2023, installation (flag, cotton)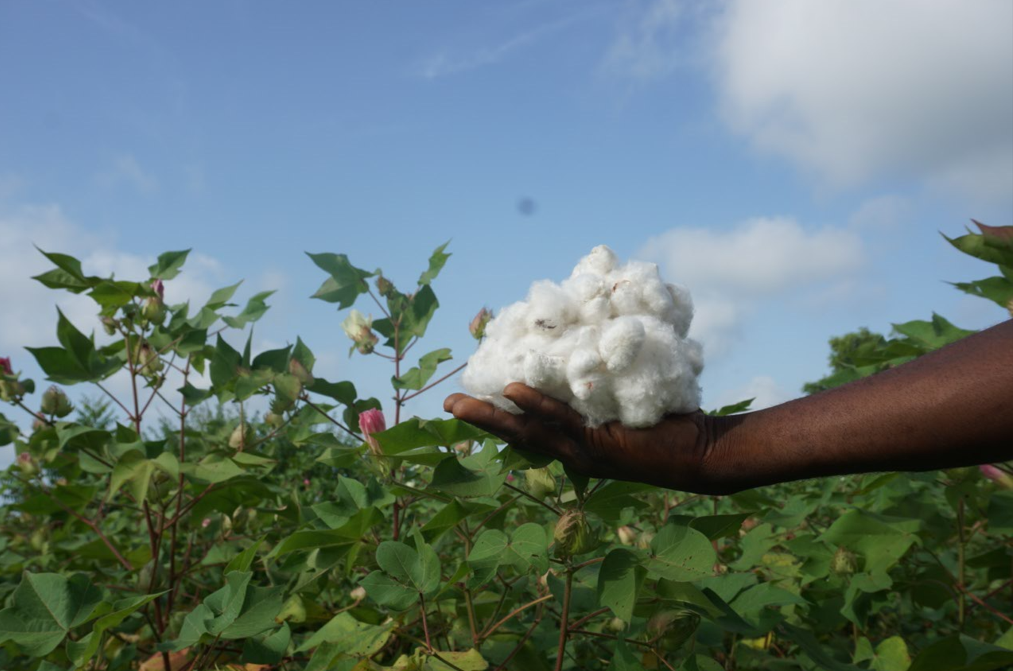 Thierry Oussou, Equilibrium Wind project, 2021, "white gold". Photo: Thierry Oussou.
Equilibrium Wind is part of the ongoing project that artist Thierry Oussou has been developing over the last few years. It focuses on the cotton plantations in the Panouignan district of Benin and the significant impact they have on the country's economic growth.
Cotton is an important African product in the globalised arena. It is the subject of international discourses and debates on privatisation, poverty reduction, agricultural subsidies and sustainable development. But unlike gold or oil, cotton is grown through the labour and sweat of millions of small-scale farmers on whom households and entire communities depend.
This flag stands for all people who work in the shadows. It is a symbol for the farmers who work hard and are not seen in our society. Oussou reconnects the dots of cotton production by pointing out the sequence of actions that we as consumers often forget.
Equilibrium Wind, 2023, installation (flag, cotton)
International Centre of Graphic Arts
Grad Tivoli, Pod turnom 3
SI-1000 Ljubljana, Slovenia
t: +386 (0)1 241 3800