Helga Griffiths
Soundings, 2023, multisensory installation (video, animation, sound, scent)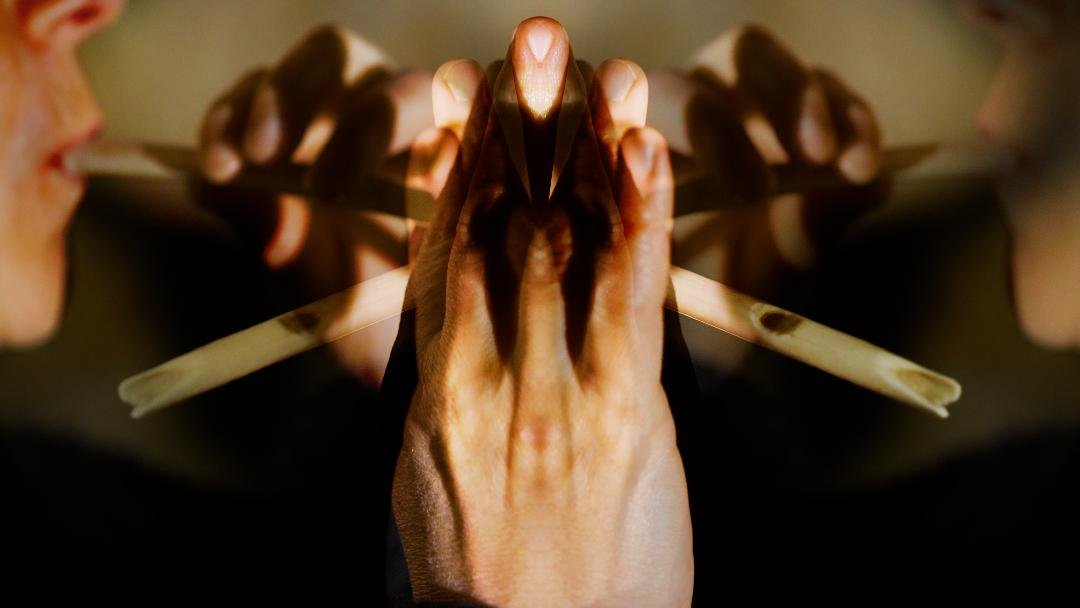 Helga Griffiths, Soundings, 2023. Video still (camera Dr. Rudolf Diesel). Courtesy of the artist.
Soundings is a poetic video animation that explores the chambers of the heart, a mysterious, enclosed landscape and inscape. We experience what it feels like to be in a submersible vessel exploring the chambers of artist's own heart, uncovering the relationships between the microcosmic and macrocosmic worlds. This surreal experience is accompanied by the sounds of a flute made from the wing bone of a vulture, a replica of one of the oldest cultural instruments ever found. These sounds – played by flautist Anna Friederike Potengowski – were recorded in the special acoustic space of a limestone cave The Hohle Fels where a 35,000-year-old original flute was found. This surreal journey into the heart chambers and prehistoric caves is also a kind of time travel, combining aspects of human, anatomical and artistic development. Griffiths is interested in light and related technologies and explores humans and their environment. Soundings is a sensual reflection on our origins and existence, offering a philosophical view of the human body in a technological world.
B. 1959, Ehingen, Germany. Lives and works in Darmstadt, Germany.
International Centre of Graphic Arts
Grad Tivoli, Pod turnom 3
SI-1000 Ljubljana, Slovenia
t: +386 (0)1 241 3800