Malle Leis
Summer, 1973, colour silkscreen; Flowers VII, 1971, colour silkscreen; Flowers VIII, 1971, colour silkscreen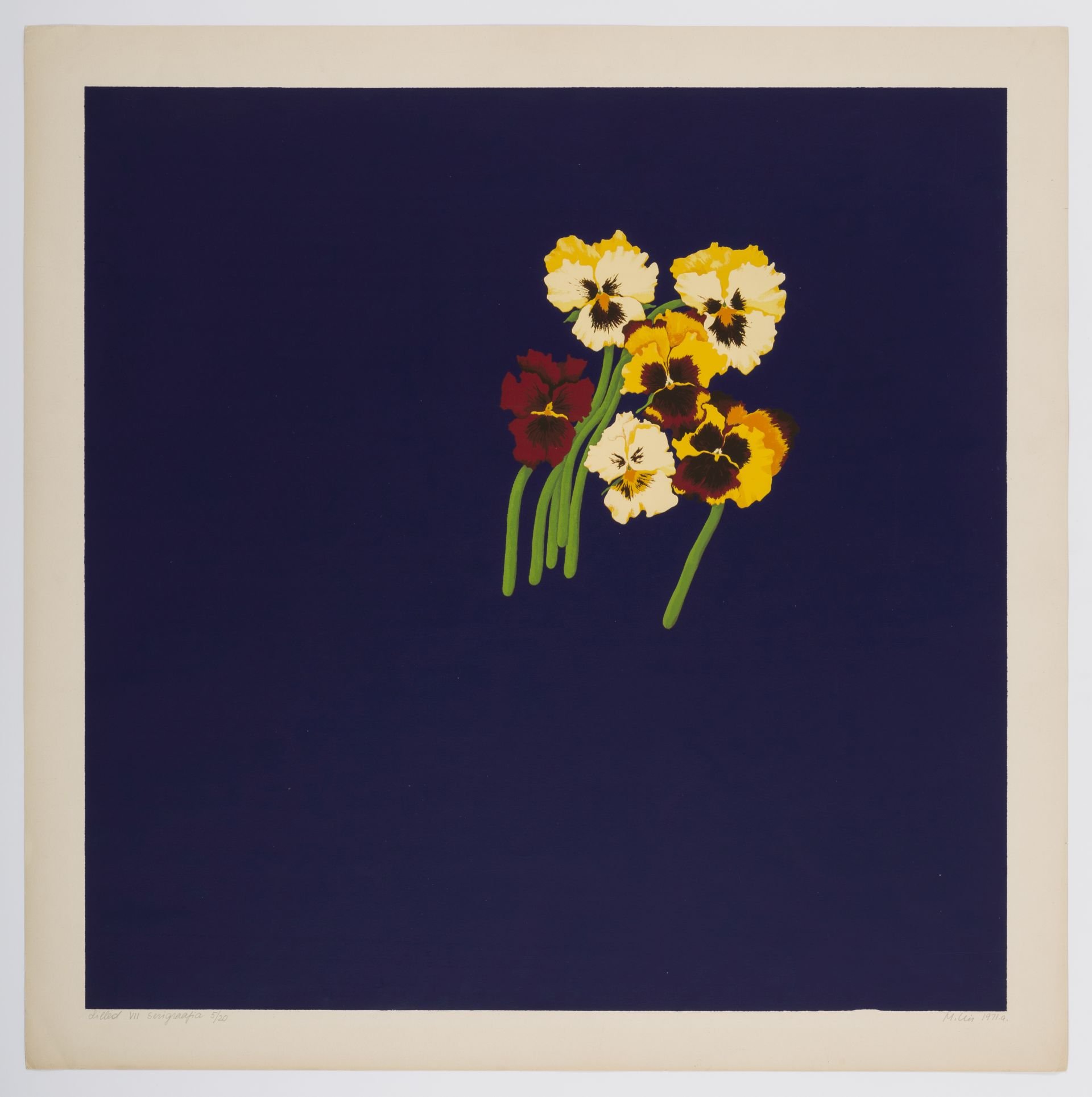 Malle Leis, Flowers VII, 1971, colour silkscreen. Photo: Jaka 169 Babnik. MGLC Collection.
Malle Leis was a renowned Estonian painter and printmaker. After studying at the Tartu Art School (1958–1961) and the Estonian Academy of Arts (1961–1967), she later became a member of the legendary artist group ANK 64. Her floral fantasies flirt with Pop Art and coded eroticism. Portraits of family and friends as well as horses are recurrent motifs in her works.
1940–2017. B. Viljandi, Eestonia. Lived and worked in Tallin, Estonia.
International Centre of Graphic Arts
Grad Tivoli, Pod turnom 3
SI-1000 Ljubljana, Slovenia
t: +386 (0)1 241 3800