NPR.
EXPEDITION STONE, 2023, video installation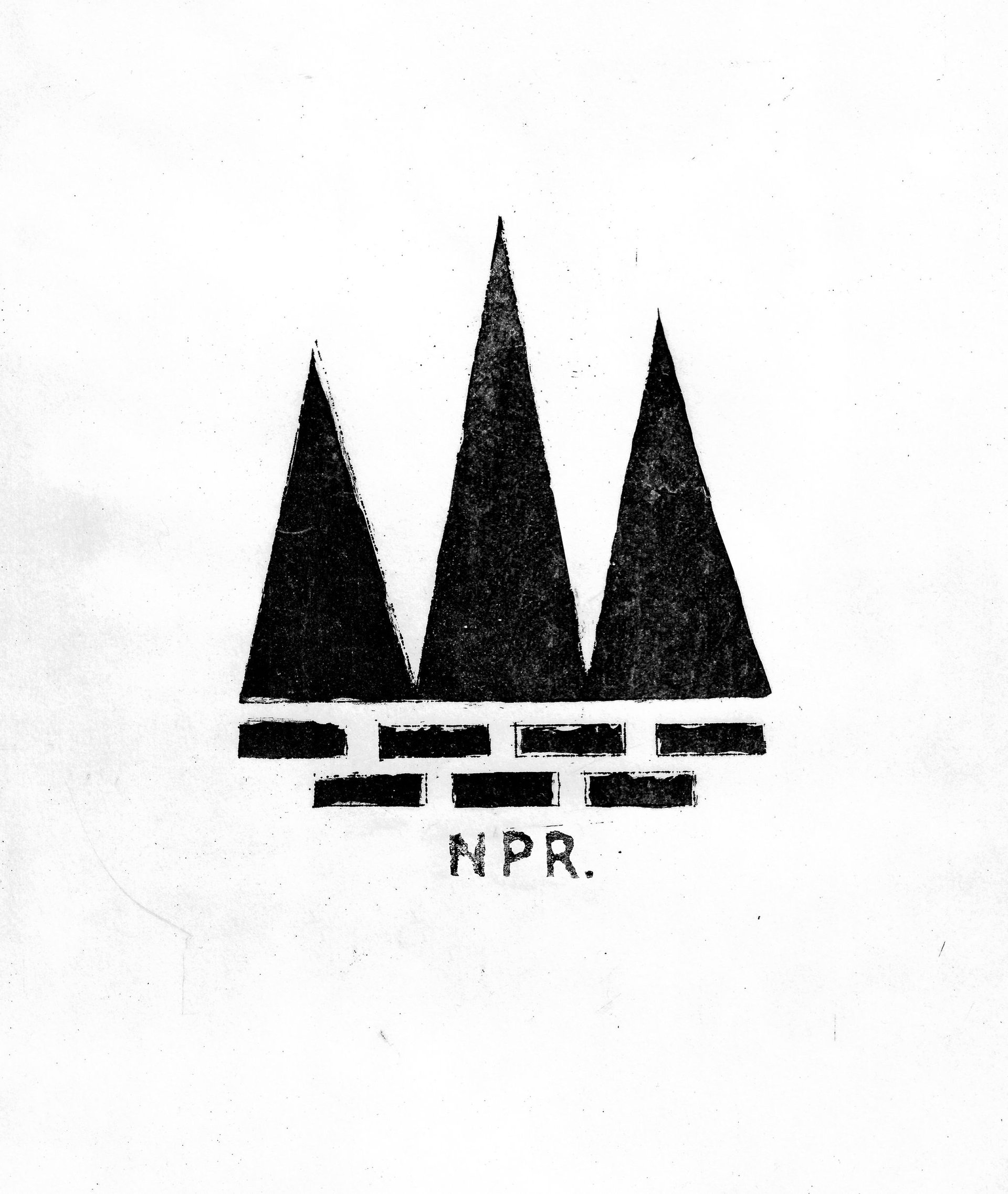 NPR., NPR., 2023, etching, aquatint. Courtesy of the group.
NPR. (Špela Ambrož, Ana Govc, Vanesa Hochkraut, Ema Kobal, Miha Majes).
In collaboration with Jan Lavrič (video) and Lenart Merlin (audio).
NPR. is a group of enthusiastic artists, a team of MA students enrolled on the Graphic Arts study at the Academy of Fine Arts and Design in Ljubljana, mentored by Professor Zora Stančič. What brings the collective together is printmaking and finding dynamic ways to reintroduce the graphic arts into certain lived spaces, environments and architecture as well as performative actions. This creates reflexive action of symbiotic tensions and hidden cultural undergirding. When NPR.'s wish to reach the top of the Triglav, Slovenia's highest peak with a lithographic plate of limestone and return with an engraving of the collective's manifesto failed, this performative action of endurance and resilience manifested into the stone being subjected to different treatments: fire, earth, sea salt in different landmark of Slovenia (e.q. Soča valley, Portorož coast) where the manifesto was signed. NPR explores team bonding as a process and a product of art making and retroactively the activity of art making transforming the artists. Limitations from the medium and the message set the stage for a new starting point. Subject/object have a "spooky effect". Their actions point to and may complicate Marshall McLuhan's thesis of "the medium" and "the message". There may have been things we overlooked between the limestone and the digital electrons. The national or the international, the local and the universal.

NPR. group was founded in 2023 in Ljubljana, Slovenia, where they also work.
International Centre of Graphic Arts
Grad Tivoli, Pod turnom 3
SI-1000 Ljubljana, Slovenia
t: +386 (0)1 241 3800