Anita Afonu
The Story in Ruins, 2023, installation (film, photos, archival documents, objects)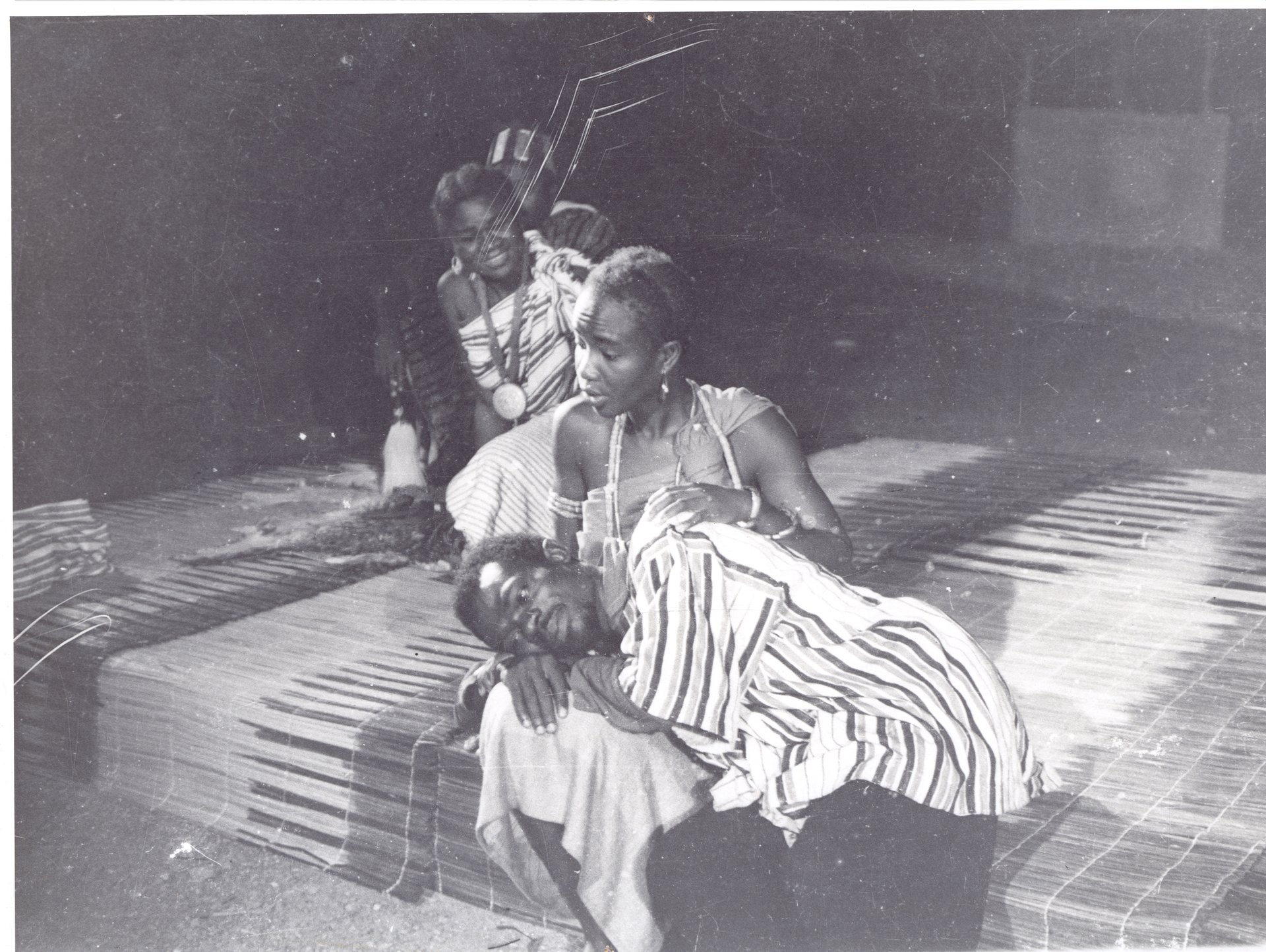 Hamile, the Prince of Tongo (1964, dir. Terry Bishop). Film still. Courtesy of Information Services Department, Ghana.
With the introduction of film in the colonial era, the medium flourished to a wide impact in the popular culture of the pre-millennial generations of many African countries. In Ghana, a corporation was established after independence to administer and manage film production, distribution and reception of films. The fatal end of a promising government, whose aspirations were driven by egalitarian ideals through cultural and economic liberation, did not allow the young institution to last long. Afonu's fragments of time, inducted in the pieces shown in the form of still and moving images as well as objects, offer a snippet of what remains of the Ghana Film Industry Corporation (GFIC) many years after the collapse of an organised institution that passed into foreign ownership on its territory under the guise of privatisation. It shows a patchedup existence in a wholesome body of things with bruises, reinforcing our longing to rebuild and preserve what remains.
B. 1987, Hohoe, Ghana. Lives and works in Accra, Ghana.
International Centre of Graphic Arts
Grad Tivoli, Pod turnom 3
SI-1000 Ljubljana, Slovenia
t: +386 (0)1 241 3800