Manca Žitnik
Inside/Outside, 2022–, photo installation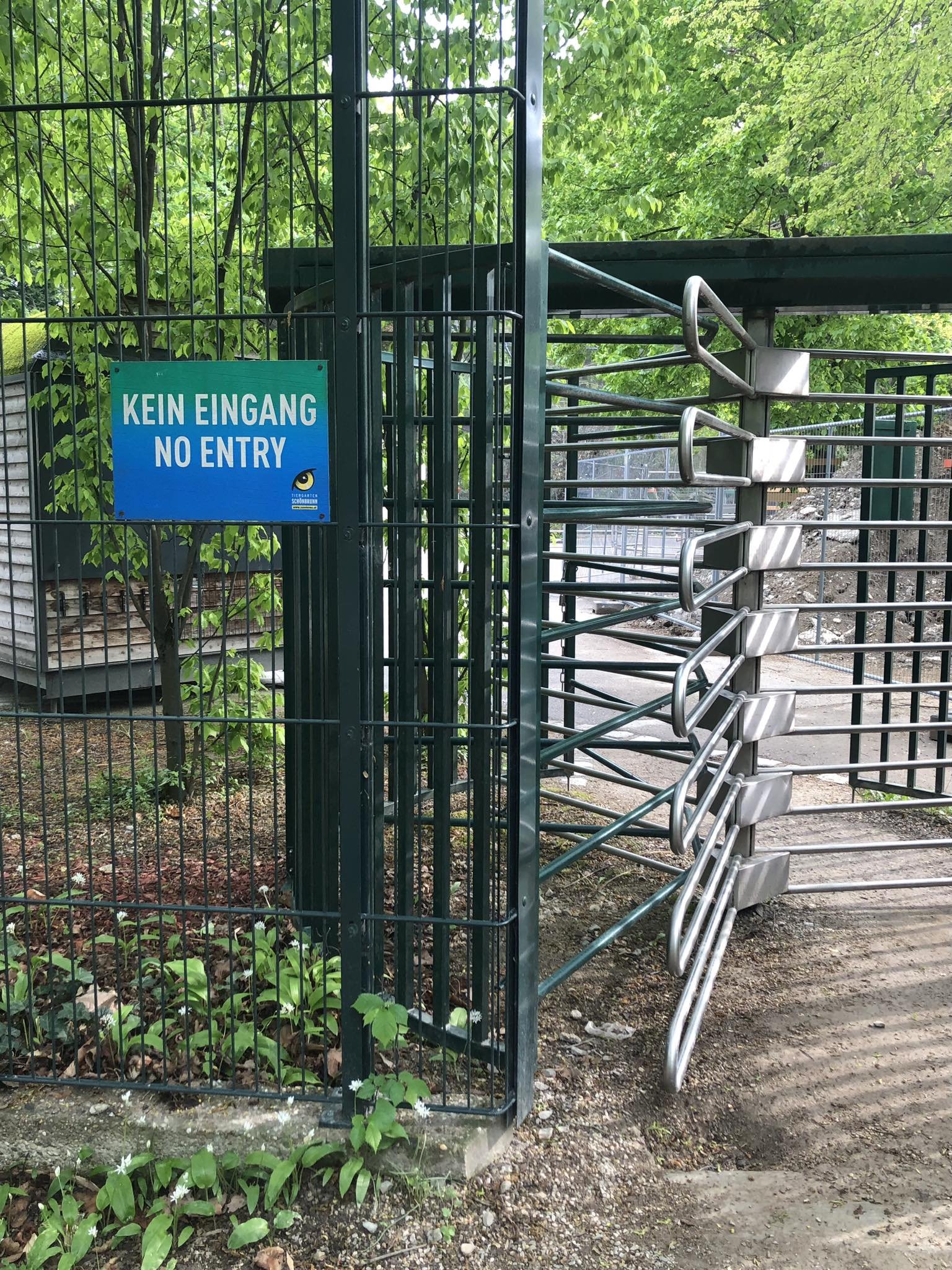 Manca Žitnik, Inside/Outside, 2023. Photo: Manca Žitnik.
In the wake of increasing urbanism, Manca Žitnik's work explores features and recent add-ons or plug-ins to architecture that present a passive but constraining character on various bodies. These are shown in her photographs, taken randomly with a simple image-capturing device such as a mobile phone, as she moves through the cities of Ljubljana and Vienna. We recognise a phenomenon that has become common in many cities. Structures in the form of fences, gates and others that are accessible via keys, tickets, ID passes, cards, codes, fingerprints or retina recognition, depending on the neighbourhood or area in which the space to access is located. They are often placed in the built environment or in parks to enclose 'things' or provide exclusive access to a place. For Manca, there is a sense of deprivation that comes from privatising public spaces in the name of security. Her imagery renders an aspective view of the urban landscape, destabilising the established norms by collapsing it on itself and revealing the degree of alienation in the situation created in these cities with various interesting props and constructions.
B. 2002, Ljubljana, Slovenia. Lives and works in Ljubljana, Slovenia.
International Centre of Graphic Arts
Grad Tivoli, Pod turnom 3
SI-1000 Ljubljana, Slovenia
t: +386 (0)1 241 3800